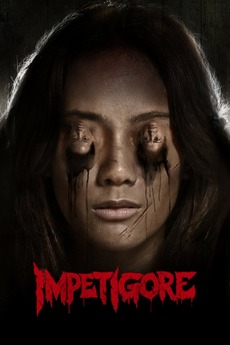 Episode 1 with Indonesia genre-king: Joko Anwar
Indonesian horror cinema is a genre of film that originated in Indonesia and is characterized by its use of horror and supernatural elements to tell stories. Indonesian horror films often incorporate elements of local folklore and traditions and often focus on themes of spirituality and the supernatural.

Some of the most notable Indonesian horror films include "Pengabdi Setan" (1980), which is considered one of the earliest Indonesian horror films, and "Mystics in Bali" (1981), which was the first Indonesian horror film to be released internationally. Other popular Indonesian horror films include "Suster Ngesot" (2007), "Kuntilanak" (2006), and "Rumah Dara" (2010).
Indonesian horror cinema has gained a reputation for being suspenseful and chilling, and has a dedicated following both in Indonesia and around the world. Some of the key themes that are commonly explored in Indonesian horror films include supernatural entities, possession, and the afterlife.
https://letterboxd.com/rpish/list/global-horror-indonesia/
Audio
(coming soon)
Rabia's top 10
Queen of Black Magic (1980s)
Lady Terminator
Impetigore
Satan's Slaves (2017)
Queen of Black Magic (2019)
Mystics in Bali
Macabre
The Forbidden Door
May the Devil take you
May the Devil take you too
(in no particular order)